ドーセットワンチャイ香港ホテル
387-397 Queen's Road East, Wan Chai, Hong Kong
重要なお知らせ
Suspension of Hotel Shuttle Bus Service
もっと読む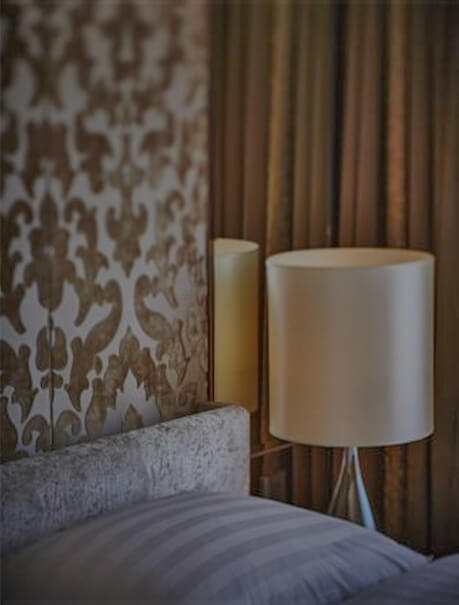 (追加割引12% )
ドーセット-Your Rewardsプログラムに無料登録するだけで全客室タイプおよびプロモーションに追加の12%割引適用、ホテルごとの特典にご優待。(モバイルウェブサイトでの特典は対象外) 今すぐご予約を!
無料キャンセル
選択したプロモーションの詳細については各取消方針をご参照ください。
ドーセットワンチャイ
香港ホテル
トリップアドバイザーのトラベラーズチョイス2022の受賞者の1人であるドーセットワンチャイは、繁華街のワンチャイにあり、近くのショッピング、エンターテイメント、ダイニング、ビジネス、交通のハブに簡単にアクセスできます。
象徴的なハッピーバレー競馬場の隣にあり、ほとんどの部屋から魅力的なレーストラックを見渡せます。
ワンチャイ駅とコーズウェイベイMTR駅、タイムズスクエアメガショッピングモールから徒歩8分
香港コンベンションアンドエキシビジョンセンターから車で10分
現在のパンデミックへの対応として、#
DorsettCares
Promiseがアクティブになり、高い衛生基準を維持するという私たちの取り組みをお客様に安心していただけます。
クリックして、安心できる安全ビデオをご覧ください。
私たちの衛生と安全対策
As a committed member of the Hong Kong community, Dorsett Wanchai shares a responsibility for public health and has taken a series of preventive and anti-epidemic control measures adopting the top-notch technology. Check out what we've got here.

Under the mask, we couldn't see your smile. But we can feel it. Our team goes the extra mile, striving to deliver our quarantine guests a delightful long stay experience - because we care. #DorsettCares
当ホテルご利用のメリット
ドーセットワンチャイは、#DorsettCaresプロミス、無料キャンセルポリシー、ベストレートギャランティ、プレミアムWi-Fiなど、26時間チェックイン、手間のかからない施設をご提供するための配慮の行き届いた施設とサービスを多数提供しています。
#DorsettCares Promise

ゲストの安全は常に私たちの最優先事項です。ここでは、高い衛生基準を維持するという私たちの取り組みを安心させます

無料キャンセル

2022年7月31日より前の滞在期間のすべての予約の無料キャンセル。規約が適用されます

ベストレート保証

より低いオンラインレートが見つかった場合、それを一致させ、さらに5%割引します

プレミアム wi-fi

最大1000mbpsの高速Wi-Fiと一度に10台のデバイスをサポート

私たちの#GoGreenプロミス

私たちは持続可能性に取り組んでおり、ホテル滞在でより環境に配慮するようにお客様を熱心に刺激しています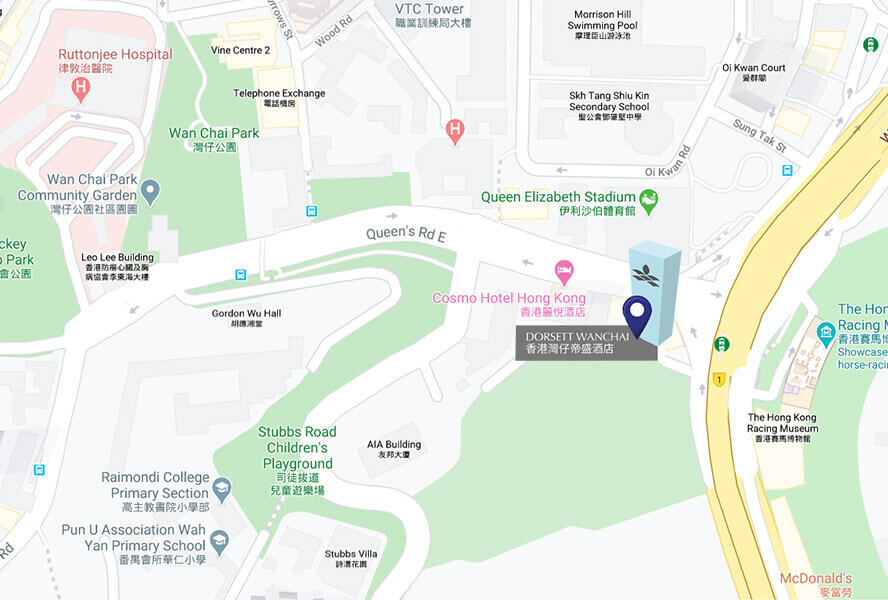 場所
387-397 Queen's Road East, Wan Chai, Hong Kong
ここに来る
香港国際空港からドーセット湾仔まで(空港から車で45分)
ドーセットを体験
ドーセット・ワインアワー

ハッピーアワーは毎週金曜日18時から19時となっております。ホテルのロビーにおいて無料ワイン、ローカルスナック、そしてライブミュージックを提供いたします。

ドーセットキャンディーバー

小さなお子様に喜んでいただくため、カラフルなスイーツを好きなだけお取りいただけます。ホテルロビーにて毎日午後6時~7時開催中です。
トリップアドバイザーでの口コミ投稿
"Wonderful place to stay during quarantine"

All the staff are very experienced at welcoming and taking care of quarantine guests. I was so impressed by how much Agnes and the team went out of their way to keep us comfortable from the welcome soft toy for my son, the nespresso machine and pods, getting us a local sim card, helping us with grocery to any additional supplies that we needed in the room.

"Quarantine or not this is a great place to stay"

The concierge and the team have been fast and efficient when delivering my food orders to my room. A special mention to Alan on the team who was always so polite and cheery when I needed something. I am so happy here I didn't move out after quarantine and have extended my stay to 2 months.

"Family-oriented hotel"

The family room was more than adequate to fit all of us, 4 adults and a 3 year old kid. We were welcomed also with stuffed toy and goodies. The hotel provided amenities fit for a prince: little slippers, a kiddie bathrobe, kiddie glass, plate and cup! So thoughtful!

"Quarantine + 2 week stay"

I stayed here for a 2 week quarantine period and then another 2 weeks after that. I really cannot recommend it highly enough. The rooms are a great size and the service matches that of the better known luxury hotels in the city. The decor is modern without being sterile.

"Great location, sparkling clean rooms and sweet-scented lobby"

The hotel is nicely located, walking distance to Causeway Bay where there are shopping centres, night markets and supermarkets. The hotel also gives you a great view of the Hong Kong Jockey Club where every Wednesday and Saturday there is a great horse race event.