Quarantine Package Flash Sales
20% OFF Premier Causeway Bay City View Room
(Discounted: HK$1,040nett / night)
READ MORE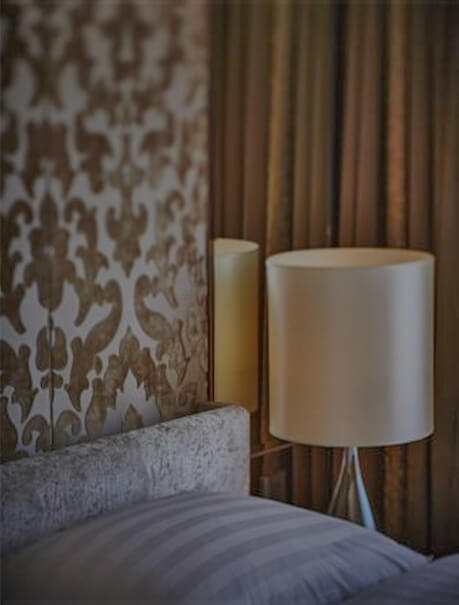 Extra 12% off
Sign up as a member of Dorsett-Your Rewards for free to enjoy extra 12% off member-exclusive rate for all room types and promotions, and an amazing range of unique benefits (not applicable for mobile website's special offers). Book your stay now!
STARTING FROM
HK$
990
PER NIGHT
FREE CANCELLATION
Please refer to the details of selected promotions for respective cancellation policy.
X
STARTING FROM
HK$
1,100
PER NIGHT
Dorsett
Wanchai Hotel
Hong Kong
Being one of the award winners of the TripAdvisor's Travellers' Choice 2022, Dorsett Wanchai is located in the thriving business district of Wan Chai, with easy access to a number of shopping, entertainment, dining, business and transportation hubs nearby:
Next to the iconic Happy Valley Racecourse, with most rooms overlooking the appealing race track
8-minutes' walk from Wan Chai and Causeway Bay MTR Stations, and 10-minutes' drive from the Hong Kong Convention and Exhibition Centre
"One of the Best Hong Kong Hotels for Quarantine" by Discovery, Cathay Pacific & Time Out Magazine

"Best Quarantine Hotel in Hong Kong – Silver" by Expat Living's Readers' Choice Awards 2021

We are an official designated quarantine hotel. Our 7-night quarantine package is from HK$1,100 nett per night with daily 3 meals. Click here for more details.

Offers
Book this full board package for your 7-night stay at Dorsett Wanchai from HK$1,100nett per night with daily breakfast, lunch and dinner. We accept travellers from all countries and regions (except Mainland China and Macau).

READ MORE

Book this full board package for your 7-night stay at Dorsett Wanchai from HK$1,100nett per night with daily breakfast, lunch and dinner. We accept travellers from all countries and regions (except Mainland China and Macau).

READ MORE
A Healthy & Delightful Quarantine Experience
As a committed member of the Hong Kong community, Dorsett Wanchai shares a responsibility for public health and has taken a series of preventive and anti-epidemic control measures adopting the top-notch technology. Check out what we've got here.

Under the mask, we couldn't see your smile. But we can feel it. Our team goes the extra mile, striving to deliver our quarantine guests a delightful long stay experience - because we care. #DorsettCares
Why Book with Us
No matter when, we uphold our 'Think Ahead. Go Beyond' service philosophy. At Dorsett Wanchai, the spirit of service knows no bounds. We think ahead and go beyond for anything that matters to our guests. Anyone that checks in - even on a whim, will be guaranteed a feel-good journey. A vibrant experience and an array of delights await, and are simply one button away.
#DorsettCares Promise

Guest safety is always our top priority, here we reassure you of our commitment in upholding high hygiene standards

Free Cancellation

Free cancellation for all bookings with stay period before 31 Oct 2022. Terms apply

Premium Wi-Fi

High-speed Wi-Fi up to 1000mbps and supporting 10 devices at a time

Our #GoGreen Promise

As an EarthCheck Silver-certified hotel, we are committed to sustainability and inspire our guests to be more eco-conscious in a hotel stay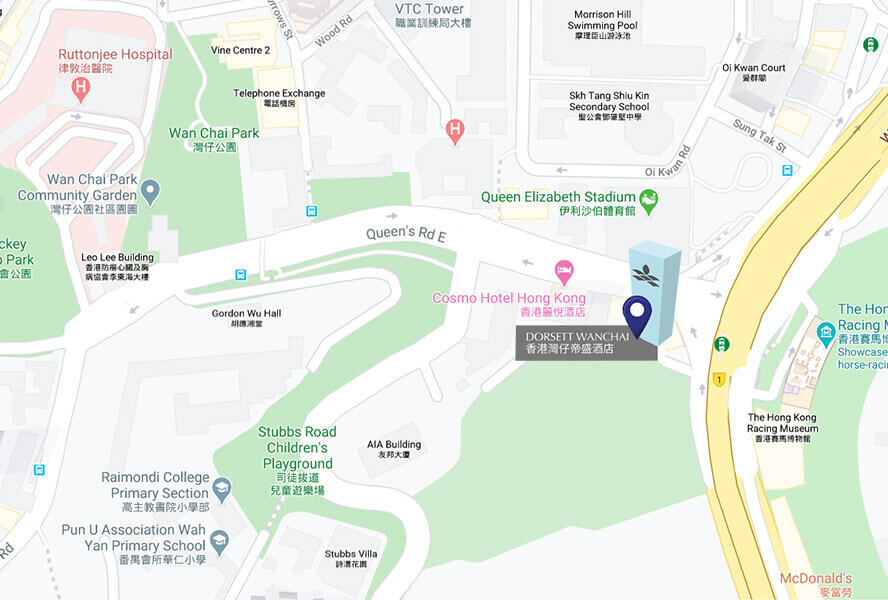 Location
387-397 Queen's Road East, Wan Chai, Hong Kong
Getting Here
45-min drive from Hong Kong International Airport
Dorsett Experience
Dorsett Wine Hour

Happy hour every Friday from 6 pm to 7 pm, free wine, local snacks and live performance at the hotel lobby.

Dorsett Discoveries

Free 'EAT. PLAY. LOVE' travel guide with insiders' tips and exclusive offers at partnered shops and restaurants.

Dorsett 3 Wishes

Pick 3 wishes such as free breakfast, room upgrade and more according to your needs to personalize your stay.

Family Experience

Various family rooms, kids' amenities, welcome gifts, family-friendly travel spots… we've got all covered! Enjoy a fun-filled family vacation with us!

Business Experience

At Dorsett, we promise you a hassle-free business stay. We provide all kind of facilities like gym room, well-appointed meeting venues at the hotel...

Dorsett Candy Bar

Unlimited sweet treats to please the little ones at the hotel lobby from 6pm to 7pm daily
Guest Comments on Tripadvisor
"Wonderful place to stay during quarantine"

All the staff are very experienced at welcoming and taking care of quarantine guests. I was so impressed by how much Agnes and the team went out of their way to keep us comfortable from the welcome soft toy for my son, the nespresso machine and pods, getting us a local sim card, helping us with grocery to any additional supplies that we needed in the room.

"Quarantine or not this is a great place to stay"

The concierge and the team have been fast and efficient when delivering my food orders to my room. A special mention to Alan on the team who was always so polite and cheery when I needed something. I am so happy here I didn't move out after quarantine and have extended my stay to 2 months.

"Family-oriented hotel"

The family room was more than adequate to fit all of us, 4 adults and a 3 year old kid. We were welcomed also with stuffed toy and goodies. The hotel provided amenities fit for a prince: little slippers, a kiddie bathrobe, kiddie glass, plate and cup! So thoughtful!

"Quarantine + 2 week stay"

I stayed here for a 2 week quarantine period and then another 2 weeks after that. I really cannot recommend it highly enough. The rooms are a great size and the service matches that of the better known luxury hotels in the city. The decor is modern without being sterile.

"Great location, sparkling clean rooms and sweet-scented lobby"

The hotel is nicely located, walking distance to Causeway Bay where there are shopping centres, night markets and supermarkets. The hotel also gives you a great view of the Hong Kong Jockey Club where every Wednesday and Saturday there is a great horse race event.
FAQs
Can windows be opened in my room?

Yes, for Superior Room with Clear Window or higher room category. Guests are required to sign a consent form upon arrival for the request.

How is the daily meal arrangement?

Breakfast (7:30am - 9:30am), lunch (11:30am - 1:30pm) and dinner (6pm - 8pm) will be served daily. Vegetarian options are available with 72 hours advance notice.

What can I do if I want to buy some grocery?

Dorsett Mart eshopping platform is available 24/7 with a wide selection of grocery items, games and fitness equipment such as Switch Nintendo, Exercise Bike, Walking Pad for rental or purchase.

How do I manage my daily laundry?

Laundry service is unavailable due to hygiene concerns. However, we can provide washing powder/ laundry detergent upon request.

Do I need to pay in full upon reservation?

As per the government announcement on Jun 24, 2022, upon hotel confirmation, guest name and full payment are required. Please note name change is not allowed and room rental will be held up on the provided credit card (guest's own credit card).

Who should I contact if I need any assistance during my stay?

Our Guest Services Manager can be reached by call or WhatsApp 24/7.