Quarantine Package Flash Sales
20% OFF Premier Causeway Bay City View Room
(Discounted: HK$1,040nett / night)
READ MORE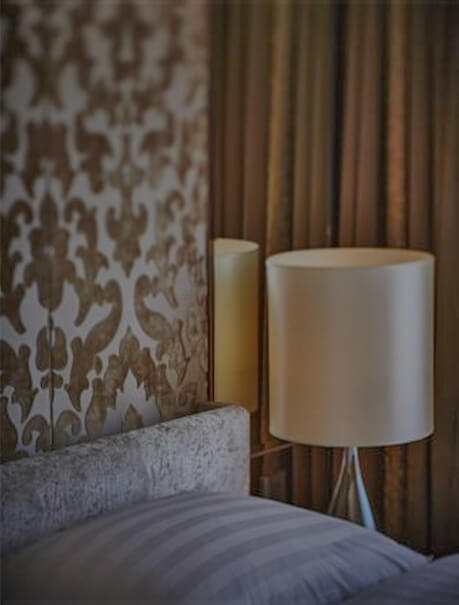 Extra 12% off
Sign up as a member of Dorsett-Your Rewards for free to enjoy extra 12% off member-exclusive rate for all room types and promotions, and an amazing range of unique benefits (not applicable for mobile website's special offers). Book your stay now!
STARTING FROM
HK$
990
PER NIGHT
FREE CANCELLATION
Please refer to the details of selected promotions for respective cancellation policy.
X
STARTING FROM
HK$
1,100
PER NIGHT
Plan your sightseeing in Hong Kong
Overview
Perfectly located amid Wanchai and Causeway Bay, the two main districts known for the best sightseeing in Hong Kong, Dorsett Wanchai, is just a short distance away from some of the city's must-go sightseeing places such as the Ocean Park, Happy Valley Racecourse, Blue House heritage site, Lee Tung Avenue, Golden Bauhinia Square, as well as the Causeway Bay MTR subway station, where you can access to a variety of destinations in different parts of the city, such as Disneyland, Tian Tan Buddha or even outlying islands by ferries from Central Ferry Pier. Dorsett Wanchai is the perfect accommodation choice for visitors who would love to explore the vibrant city and soak up the culture like a local.
Explore Hong Kong to Its Fullest
Tram & Ferry Ride

The Hong Kong tram was founded in 1904 and remains an efficient and the most economical...

Tram & Ferry Ride

The Hong Kong tram was founded in 1904 and remains an efficient and the most economical mode of public transport in Hong Kong. It is a relaxing means by which to see the city. Only running on Hong Kong Island, it has the world's largest fleet of double-deck tram.

Transportation:

Transportation to tram stop:The tram stop is right opposite to the main entrance of Dorsett Wanchai Hotel next door across the road in Wong Nai Chung Road. Fare: HK$2.30/US$0.30per passenger. (3-min walk)

Transportation to ferry piers:Wan Chai Ferry Pier: By taxi (approximately 10 min at HK$30/US$3.90)
Central Star Ferry Pier: By taxi (approximately 15 min at HK$40/US$5.20)

The Peak & Peak Tram Ride

Hong Kong is famous across the world for its stunning views from Victoria Peak.

The Peak & Peak Tram Ride

The Peak Tram service will be temporarily suspended from 23 April 2019 for an upgrade project. Hong Kong is famous across the world for its stunning views from Victoria Peak. The seven-storey Peak Tower – an all-in-one viewing, dining, and entertainment centre – provides the very best view of Hong Kong! The jogging trail around Luard Road is a perfect place to get some exercises whilst taking in superb views. The Peak Tram, Hong Kong's only funicular railway, ascends steeply up the leafy mountainside to Victoria Peak. In operation since 1888, it takes just seven minutes up the steep incline to spectacular views at the top. The Peak Tram runs daily (7:00 am to midnight) at a 10-15 minute interval. For the fit, you can walk down steep paths to the heart of the city – just follow the signs!

Transportation:

Getting to the Peak: By bus no. 15 (HK$9.20/US$1.20 each) located in Queen's Road East outside St. Joseph's College Primary School, opposite the Cosmo Hotel. Get off the bus at the Peak Tram Upper Terminus (30 minute by bus from the hotel).
Peak Tram Ride: By bus no. 6X (HK$3.40/US$0.50 each) located in Queen's Road East outside Cosmo Hotel. Alight at Cheung Kong Centre, Queen's Road Central and walk up to Garden Road for 10 minutes to the Peak Tram Lower Terminus (20 min by bus from the hotel).

Big Buddha and Po Lin Monastery

Situated on Lantau Island, this huge seated Buddha (or Tian Tan) is a majestic 34-metre high figure....

Big Buddha and Po Lin Monastery

Situated on Lantau Island, this huge seated Buddha (or Tian Tan) is a majestic 34-metre high figure. Cast in China, it took ten years to complete and weighs 220 tons. It was unveiled in 1993 accompanied by an elaborate religious ceremony. Walk up the hundreds of steps to admire the colossus up close before going back down again to the museum inside the base of the statue for information about the Buddhist faith. Then enjoy an excellent vegetarian lunch in the restaurant run by the adjoining Po Lin Monastery. This is out of all Hong Kong attractions, this is a must-see.

Transportation:

Take taxi to Tung Chung station (approximately 36 minutes at HK$280/US$36), where you can take bus No. 23 or Cable Car to Ngong Ping. (Total travelling time is approximately 2 hours)

Ngong Ping 360 Skyrail

Ngong Ping Skyrail is a visually spectacular 5.7 km cable car journey travelling from...

Ngong Ping 360 Skyrail

Ngong Ping Skyrail is a visually spectacular 5.7 km cable car journey travelling from Tung Chung Town Centre to Ngong Ping on Lantau Island. Take sightseeing tours Hong Kong around Ngong Ping which is a culturally-themed village close to the Tian Tan Buddha Statue – the largest, seated, outdoor, bronze statue in the world! The ride offers spectacular views over Hong Kong airport, the South China Sea and the North Lantau Country Park as you travel on this amazing 25-minute journey. A number of attractions at Ngong Ping include Walking with Buddha, Monkey's Tale Theatre and the Ngong Ping Tea House.

Transportation:

Take taxi to Tung Chung station (approximately 36 minutes at HK$280/US$36), where you can take bus No. 23 or Cable Car to Ngong Ping. (Total travelling time is approximately 2 hours)

Sky 100

Sky 100 is an observation deck located high on the 100th floor of International Commerce Centre...

Sky 100

Sky 100 is an observation deck located high on the 100th floor of International Commerce Centre in Kowloon West, offering a panoramic 360-degree views of the Victoria Harbour. The high-speed lift at Sky 100 will take visitors up to the 100th floor in only 60 seconds. Opening hours: 10:00am to 8:30pm daily.

Transportation:

By taxi (approximately 20 min at HK$120/US$15.5 including tunnel fee)

Chi Lin Nursery

Chi Lin Nunnery is established in 1934 and renovated in 1990 covering an area more than 33,000 square meters...

Chi Lin Nursery

Chi Lin Nunnery is established in 1934 and renovated in 1990 covering an area more than 33,000 square meters. The buildings are the only buildings to be built in this style in modern day Hong Kong. A large temple complex of wooden architecture, the nunnery is filled with temple halls, Chinese gardens and a vegetarian restaurant. The temple halls and the Chinese garden in front of the nunnery are open to the public daily free of charge.

Transportation:

Go through the subway outside Dorsett Wanchai Hotel to Morrison Hill Road to Lap Tak Lane and take bus no. 671 (HK$11.1 / US$1.5), align at the Diamond Hill Railway Station, followed by a 10 min walk. (55 min)
By taxi (approximately 30 min at HK$110/US$14.2 including tunnel fee)

Temple Street

Hong Kong's most famous open-air market opens at 2:00pm but really comes to life at dusk...

Temple Street

Hong Kong's most famous open-air market opens at 2:00pm but really comes to life at dusk, with a bustling array of stalls selling everything from watches and leather ware to clothing and souvenirs. Other attractions include fortune-tellers and occasionally, Cantonese opera singers. Temple Street is in Yau Ma Tei, Kowloon.

Transportation:

By taxi (approximately 20 min at HK$70/US$9 including tunnel fee)

Wong Tai Sin Temple

Wong Tai Sin Temple is where worshippers come and pray for good fortune anytime of the year...

Wong Tai Sin Temple

Wong Tai Sin Temple is where worshippers come and pray for good fortune anytime of the year. The temple is beautifully ornamented making it a scenic attraction as well as an important religious landmark. Visit the temple to see faithful worshippers perform ancient rituals amid the pungent aroma of incense. The temple is a spectacular place to be on Lunar New Year's day where hopeful worshipers want to ring in the New Year on a lucky note. The temple opens daily from 7:00 am to 5:30 pm.

Transportation:

By taxi (approximately 30 minutes at HK$180/US$23.4 including tunnel fee)

Lam Tsuen Wishing Trees

Lam Tsuen has a history of 700 years and it's still crowded with people who come to visit...

Lam Tsuen Wishing Trees

Lam Tsuen has a history of 700 years and it's still crowded with people who come to visit its two "wishing trees" today. In the past, visitors came to make wishes and throw joss paper into these two trees. In order to protect the tress, wishes are more tidily made by tying joss paper to nearby wooden racks or imitation trees nowadays.

Transportation:

By taxi (approximately 33 minutes at HK$230/US$29.5)

Man Mo Temple

Amid the sleek modern skyscrapers of Hong Kong, one can find elements of tradition...

Man Mo Temple

Amid the sleek modern skyscrapers of Hong Kong, one can find elements of tradition. One of the first traditional-style temples built during the colonial era, the Man Mo Temple's magnificent external architecture reflects its historical roots. The temple is dedicated to the Taoist gods of Man (literature) and Mo (martial arts). There is also a statue of Pau Kung, the god of justice, and another of Shing Wong, the god of the city. The plaques near the entrance provide an interesting perspective on the history of the temple and its gods. Inside, the air is thick with aromatic smoke from the incense coils and sticks that are said to carry prayers to the spirit world.

Transportation:

Facing Causeway Bay, walk via Morrison Hill Road and Tin Lok Lane, at the end turn right to take bus no. 26 (HK$3.90/US$0.60) located at No. 402 Hennessy Road outside the e-TECH Centre. Alight in Hollywood Road (25 minutes).
By taxi (approximately 15 minutes at HK$70/US$9.1)

Seafood Dinner Sunset Cruise

Enjoy a relaxing evening cruise in Victoria Harbour set against the backdrop of the glittering...

Seafood Dinner Sunset Cruise

Enjoy a relaxing evening cruise in Victoria Harbour set against the backdrop of the glittering lights of Hong Kong's skyline as the sun sets over the distant horizon. After this magical cruise, visitors can choose between a Chinese-style seafood dinner on the famous floating restaurant in Aberdeen, or take a leisurely walk from the harbour waterfront to the old village of Lei Yue Mun for an equally superb seafood dinner. *Please contact hotel tour desk for tour package details.

Golden Bauhinia Square

Golden Bauhinia Square is the home to the Forever Blooming Bauhinia Sculpture...

Golden Bauhinia Square

Golden Bauhinia Square is the home to the Forever Blooming Bauhinia Sculpture, which was a gift from the Chinese government to mark the occasion of the 1997 handover. The site is now highly popular with tourists who come to take photographs and witness the daily flag-raising ceremony with Victoria Harbour as the backdrop. The Flag-raising ceremony starts is from 7:50 a.m. to 8:03 a.m. daily except for the first day of each month.

Transportation:

By taxi (approximately 5 minutes at HK$35/US$4.5)

Lee Tung Ave

Lee Tung Ave, known as the Wedding Card Street by locals, was famed in Hong Kong and abroad as a centre...

Lee Tung Ave

Lee Tung Ave, known as the Wedding Card Street by locals, was famed in Hong Kong and abroad as a centre for publishing and for the manufacturing of wedding cards and other similar items. The street has recently been redeveloped as a luxury shopping and dining area which houses a bevy of famed restaurants and bars, as well as international jewellery and cosmetic brands.

Transportation:

On foot (15 minutes from the hotel)

Lan Kwai Fong

Lan Kwai Fong is literally the central party area in Hong Kong! From down and dirty pubs to the city's best night clubs...

Lan Kwai Fong

Lan Kwai Fong is literally the central party area in Hong Kong! From down and dirty pubs to the city's best night clubs, night owls will find a plethora of locations that cater for all. Whether you are an alcoholic looking for buckets of beer or just want to meet some new acquaintances, Lan Kwai Fong is definitely the place not-to-be-missed in your Hong Kong's itinerary.

Transportation:

By taxi (approximately 20 min at HK$50/US$7)

Antique Shopping on Hollywood Road and Upper Lascar Row

Hollywood Road and Upper Lascar Row, also known as "Cat Street", are musts on any trip to Hong Kong...

Antique Shopping on Hollywood Road and Upper Lascar Row

Hollywood Road and Upper Lascar Row, also known as "Cat Street", are musts on any trip to Hong Kong. Crammed with antique shops and an open-air curios market, these quaint streets are ideal spots for picking up eclectic souvenirs and gifts. Everything from Ming dynasty furniture and lotus lamps to Mao badges and snuff bottles is on sale. Warning: not everything is as old as they appear!

Transportation:

Facing Causeway Bay, walk down Morrison Hill Road and Tin Lok Lane, turn right at the end to take bus no. 26 (HK$3.90/US$0.60) located at No. 402 Hennessy Road outside e-TECH Centre. Alight in Hollywood Road (25 minutes).
By taxi (approximately 15 minutes at HK$60/US$7.8)S$7)

Lantau Island

The largest island in Hong Kong, Lantau Island provides visitors with a delightful array of experiences...

Lantau Island

The largest island in Hong Kong, Lantau Island provides visitors with a delightful array of experiences! Witness the world's tallest, outdoor, seated bronze Buddha statue at the Po Lin Monastery. Also, explore Tai O Village with its traditional lifestyle for a glimpse of Hong Kong's past. Cheung Sha Beach, the longest beach in Hong Kong, is an ideal sunbathing spot and the perfect place for a cool swim.

Transportation:

By taxi (approximately 37 minutes at HK$280/US$36* Please contact hotel tour desk for tour package details.

Garden of Stars and Starry Gallery (Formerly Avenue of Stars)

Exhibitions at Garden of Stars include the Avenue of Stars sculptures...

Garden of Stars and Starry Gallery (Formerly Avenue of Stars)

Exhibitions at Garden of Stars include the Avenue of Stars sculptures, Stars' handprints and cartoon painting illustrating movie scenes at Starlight Cinema; and Starry Gallery allows you to walk through the milestones of Hong Kong movies history and photos of classic movies and Stars.

Transportation:

By taxi (approximately 20 min at HK$100/US$12.9 including tunnel fee)

Madame Tussaud's

Located in The Peak Tower, Madame Tussaud's presents over 100 life-like wax figures of celebrities...

Madame Tussaud's

Located in The Peak Tower, Madame Tussaud's presents over 100 life-like wax figures of celebrities and important faces such as martial artist Bruce Lee, American President Barack Obama, football personality David Beckham or local Canto-pop favourite Andy Lau. The exhibition opens from 10:00 am to 10:00 pm daily.

Transportation:

By bus no. 15 (HK$9.2/US$1.2 each) located in Queen's Road East outside St. Joseph's College Primary School, opposite the Cosmo Hotel. Alight from the bus at the Peak Tram Upper Terminus. Then take the peak tram to the peak (total travelling time is approximately 1 hour 15 minutes).
By taxi it takes approximately 20 minutes at HK$100/US$12.9.

Ocean Park Hong Kong

Situated on the south side of Hong Kong Island, the theme park is divided into two sections...

Ocean Park Hong Kong

Situated on the south side of Hong Kong Island, the theme park is divided into two sections, connected by a scenic cable car with spectacular views across Hong Kong and the South China Sea. With one of the largest aquariums in the world, thrilling roller coaster rides, giant pandas, and fascinating aviaries, Ocean Park Hong Kong provides a fun-filled and educational day for visitors of all ages. Ocean Park Hong Kong is open daily from 10:00 a.m. to 6:00 p.m. The Dorsett Wanchai Hong Kong Hotel now offers Ocean Park ticket purchase service at the Concierge Desk. Tickets are HK$480 for adults and HK$240 for Children. Service charge HK$10 will be applied for each ticket. Each ticket purchased at the concierge will come with a hearty gift courtesy of the hotel (while stocks last). A one-way Ocean Park express shuttle service is also available to make your journey hassle-free. Our Shuttle bus operates Friday through Sunday for only HK$15 per person. For bus schedule, click here.

Transportation:

By taxi (approximately 15 minutes at HK$60/US$7.8)

Flagstaff Museum of Tea Wares in Hong Kong ParkTram & Ferry Ride

Nestled in Admiralty's scenic Hong Kong Park, the Flagstaff Museum of Tea Wares offers an intriguing...

Flagstaff Museum of Tea Wares in Hong Kong Park

Nestled in Admiralty's scenic Hong Kong Park, the Flagstaff Museum of Tea Wares offers an intriguing blend of colonial heritage and Chinese tradition. The museum provides a unique insight into the ancient culture of tea drinking. Housed in the oldest remaining colonial building in Hong Kong (built in 1846), the museum has a huge collection of Chinese tea vessels from all over China. Chinese tea drinking lessons are also available.

Transportation:

By taxi (approximately 15 min at HK$30/US$4)

Happy Valley

Happy Valley Racecourse was built on reclaimed marshland, and the first races were held here in 1846...

Happy Valley

Happy Valley Racecourse was built on reclaimed marshland, and the first races were held here in 1846. They have been extremely popular ever since. Today, the track is ultra-sophisticated with computerized betting and races broadcast live on gigantic screens. Night racing was introduced at Happy Valley in 1973 and was an immediate success. The extra revenue raised was used to build Hong Kong's second racecourse at Sha Tin in the New Territories, which opened in 1978. Also visit the Hong Kong Racing Museum onsite. Racing is held most Wednesday nights throughout the year.

Transportation:

Go through the subway outside Dorsett Wanchai Hong Kong Hotel to Wong Nai Chung Road, on the left (it is a 3-minute walk from the hotel)

The Blue House

A declared monument, the Blue House is a Lingnan-style (southern-style) house built in the 1920s featuring...

The Blue House

A declared monument, the Blue House is a Lingnan-style (southern-style) house built in the 1920s featuring both Chinese and Western architectural characteristics. The house is blue only because the decorators only had blue paint. The Blue House is also the home to the Wanchai livelihood Museum where visitors can learn about the history of the Blue House and life in Wanchai in days past.

Transportation:

Facing Wanchai direction, walk along Queen's Road East until you find Stone Nullah Lane on your left hand side (approximately a 20-minute walk).
By taxi (approximately 10 minutes at HK$30/US$3.9)

Clock Tower in Tsim Sha Tsui

The old Clock Tower, near the Star Ferry concourse in Tsim Sha Tsui, was part of the Kowloon-Canton Railway...

Clock Tower in Tsim Sha Tsui

The old Clock Tower, near the Star Ferry concourse in Tsim Sha Tsui, was part of the Kowloon-Canton Railway (KCR) Terminus built in 1921 and today is a landmark representing the romantic era of the Age of Steam. With its distinctive design in red brick and granite, the tower is a reminder of Colonial times. But over many years it had far greater significance for the Chinese as the former terminus was the final stop on their rail journeys from villages in their homeland to new lives, either in Hong Kong or to distant destinations overseas.

Transportation:

By taxi (approximately 20 min at HK$100 / US$12.9 including tunnel fee)

Stanley Military Cemetery and Murray House

The Stanley Military Cemetery is a uniquely peaceful place to visit...

Stanley Military Cemetery and Murray House

The Stanley Military Cemetery is a uniquely peaceful place to visit. Originally the final resting ground for members of the Hong Kong Garrison, the cemetery had been closed for 70 years until 1941 when it was re-opened as an internment camp for Hong Kong prisoners of war after Hong Kong surrendered to the Japanese in World War II. Murray House was the living quarters for British army officers and is the one of oldest examples of Western architecture in Hong Kong. It was dismantled in 1982 from its location in Central and reassembled brick by brick in Stanley.

Transportation:

Take Bus No. 6, 6A, 6X or 260 (HK$8.40/US$1.10 each) located at No. 280 Queen's Road East opposite the Cosmo Hotel to Stanley, walk past St. Steven's Beach to the Cemetery (a total of 35 minutes).
By taxi (approximately 20 minutes at HK$100.00/US$13)

Western Market & Sheung Wan Fong

Western Market is an Edwardian-style building converted into a shopping complex in 1991 with shops...

Western Market & Sheung Wan Fong

Western Market is an Edwardian-style building converted into a shopping complex in 1991 with shops selling arts and crafts. The building impresses with its red brick exterior and a granite arch over the entrance. Being a declared monument, the Western Market is a living heritage – a historical building and a market building two-in-one.

Transportation:

Facing Causeway Bay, walk down Morrison Hill Road and Tin Lok Lane, turn right at the end and take bus no. 26 (HK$3.90 / US$0.60 each) located at No. 402 Hennessy Road outside e-TECH Centre. Alight in Loon Kee Building and follow by a 2-min walk. (30 min)
By taxi (approximately 15 min at HK$60 / US$7.8)

Hong Kong Disneyland

Hong Kong's own version of the iconic theme park is set in Sunny Bay on Lantau Island...

Hong Kong Disneyland

Hong Kong's own version of the iconic theme park is set in Sunny Bay on Lantau Island. It has four exciting themed areas: Main Street USA, Adventureland, Fantasyland, and Tomorrowland. It is a magical destination for both young and old, with an exhilarating roller coaster ride, a wealth of amusements, a Disney characters parade, and a superb nightly firework display. Disneyland ticket for adult is HK$619 and children HK$458. Opening hours: Daily 10:30 a.m. to 7:30 p.m.

Transportation:

By taxi (approximately 34 minutes at HK$230/US$29

Hong Kong Science Museum

Hong Kong Science Museum is a unique place to learn and experience the magic of science...

Hong Kong Science Museum

Hong Kong Science Museum is a unique place to learn and experience the magic of science. In this museum, visitors can play around with a variety of scientific topics including robotics, virtual reality and transportation. Temporary and permanent exhibitions are available. The museum opens Monday to Friday from 10:00am to 7:00pm (except Thursday); Saturday, Sunday and public holidays from 10:00am to 9:00pm.

Transportation:

By taxi (approximately 20 min at HK$100.00/US$12.9 including tunnel fee)

Hong Kong Cultural Centre

Since its grand opening in 1989, the Cultural Centre in Tsim Sha Tsui is a superb venue offering a wide diversity...

Hong Kong Cultural Centre

Since its grand opening in 1989, the Cultural Centre in Tsim Sha Tsui is a superb venue offering a wide diversity of performing arts including concerts, operas ballet and musicals for both Hong Kong residents and tourists.

Transportation:

Take the hotel shuttle bus to Admiralty and change for MTR subway to Tsim Sha Tsui Station (Exit E). (30 min)
Take the hotel shuttle bus to Airport Express Line Station – Hong Kong Station, and change for the Star Ferry from Central to Tsim Sha Tsui. (50 min)
By taxi (approximately 20 min at HK$90/US$11.6 including tunnel fee)